The Commission on Tephrochronology (CoT) was established in 2019/20 and evolved from INTAV (International Focus Group on Tephrochronology and Volcanism) affiliated within INQUA.
CoT currently comprises of the following Executive Committee;
Dr Britta Jensen, Chair/President (Commission Lead)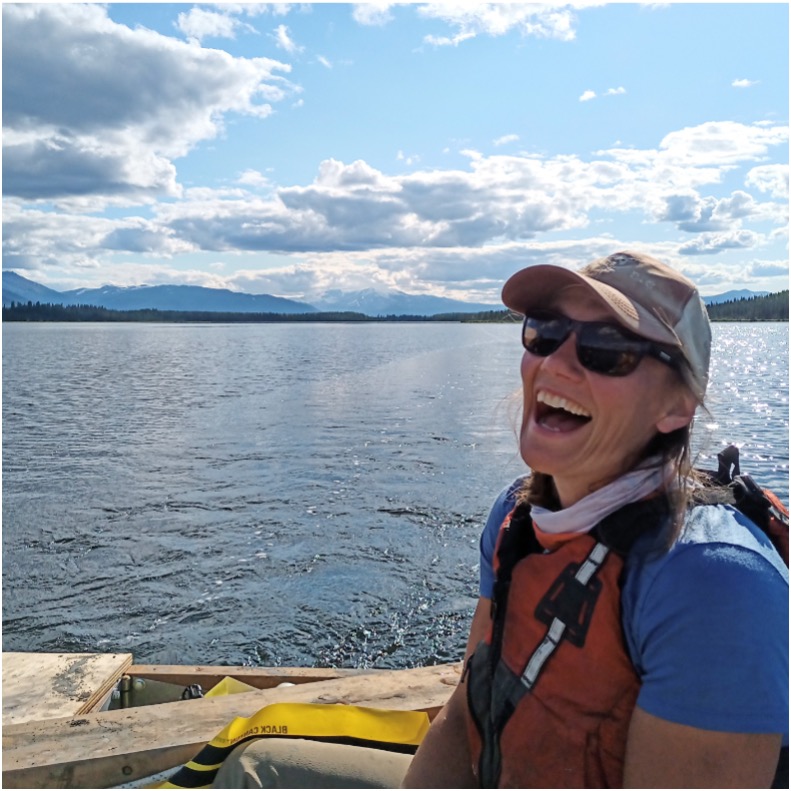 Britta Jensen is an Assistant Professor in the Department of Earth and Atmospheric Sciences at the University of Alberta in Edmonton, Canada. Her specialization is in tephrochronology, both in the classic applications of dating and correlating sedimentary sequences, and in determining eruption frequencies and magnitudes to improve our understanding of volcanic activity. Her research is focused in North America: in the Yukon and Alaska examining Miocene to Holocene eruptions from the Aleutian Arc and Wrangell volcanic field, in the western USA and Canada examining distal and proximal deposits of Cascade volcanoes with a focus on Mount St. Helens, and in eastern North America in developing the cryptotephrostratigraphy of the region and its implications for ash distribution and preservation. She is the PI of the Volcanic Ash Research Group (VARG) at the UofA, and curator of the John Westgate Tephra Collection, which includes over 5000 individual tephra samples.
Dr Paul Albert, Officer of Communications (Executive Member)
Paul Albert is an Earth Scientist who specialises in reconstructing volcanic eruption histories; specifically determining the source and timing of ancient widespread ash fall events. His doctoral research at Royal Holloway (2008-2012) helped refine the tephrochronology of the central Mediterranean region by exploiting detailed volcanic glass geochemical fingerprinting. He undertook PDRA positions at the University of Oxford (2013-2014), and Swansea University (2014-2015), before he was awarded a Leverhulme Early Career Fellowship held at the University of Oxford (2015-2018). This research position focused on exploiting the ash fall record preserved in the intensely-dated sediments of Lake Suigetsu, Japan. He is currently at Swansea University on a UKRI Future Leaders Fellowship which concentrates on constraining the tempo and magnitude of explosive arc volcanism using sedimentary archives, and facilitating long-term ash fall hazard assessments.

Twitter: @pgalbert17
Dr Jenni Hopkins, Officer of Meetings (Executive Member)
Jenni Hopkins is a postdoctoral research fellow and lecturer based at Victoria University of Wellington in New Zealand. She specialises in geochemical volcanology, specifically tephrochronology. Her research focuses on Quaternary rhyolitic tephra from New Zealand with applications to chronology, volcanism, paleoenvironmental change, and hazard and risk management. Jenni is currently working on a Royal Society of New Zealand Marsden fast start funded project attempting to improve the methodology for identifying cryptotephra from marine sediment cores using core scanning techniques.

Twitter: Dr Jenni L Hopkins (@JenniLHopkins) / Twitter
Instagram: @TephraNZ
Dr Richard Streeter, Officer of Membership (Executive Member)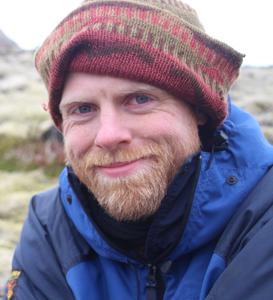 Richard Streeter is a Lecturer in Geography in the School of Geography and Sustainable Development at the University of St Andrews, UK. His PhD at Edinburgh (2011) was supervised by Andrew Dugmore and used Tephrochronology to date landscape change in Iceland. Over the last decade he has continued to use tephrochronology to understand environmental change as well as focused on the preservation of tephra and cryptotephra in terrestrial and lake environments. This research has taken place in Iceland, the United States, Chile and Scotland.
Twitter: @rtstreeter
Dr Danielle McLean, Early Career Researcher Representative (Executive Member)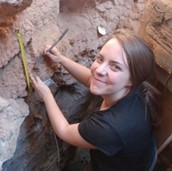 Danielle McLean is an Early Career Postdoctoral Researcher that uses Tephrochronology to understand more about past climate and hazard events. Her doctoral research focused on building detailed tephrochronological frameworks in Asia, by investigating tephra preserved in sedimentary records in Japan (e.g. Lake Suigetsu). This work showed it was possible to trace non-visible ash (cryptotephra) layers over hemispheric scales (linking Suigetsu and Greenland) and has generated unprecedented insight into the tempo and dispersal of past events in East Asia. Her current Leverhulme Early Career Fellowship uses widespread eruptions from the Azores and Canaries to help synchronise archaeological and climate records in NW Africa.
Twitter: @Dr_DMcLean
Professor Takehiko Suzuki, Immediate Past President (Executive Member)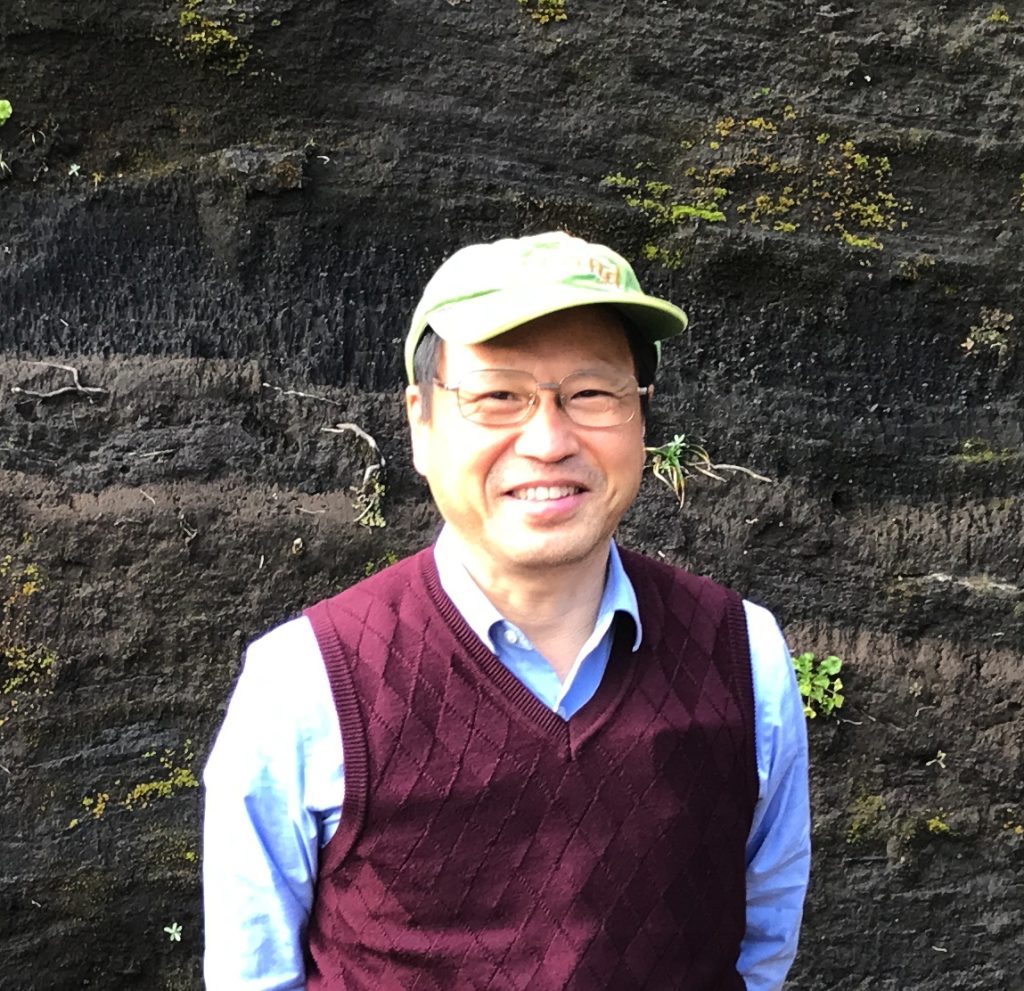 Professor Takehiko Suzuki is a tephrochronologist, volcanologist, geomorphologist based in the Department of Geography, Tokyo Metropolitan University (TMU), Japan, where he has been teaching and researching for around 30 years. His early career stage research focused on the establishment of a Middle to Late Pleistocene tephrostratigraphic framework for central Japan, suitable for reconstructing past explosive eruptions at numerous volcanoes, and assessing landform development over extended timescales. Currently, he is particularly interested in Early Pleistocene tephras preserved in the underground sediments below Tokyo and its surrounding areas. This research aims to reconstruct the development history of an uplifted forearc basin (Kanto Plain), and caldera-forming eruptions (VEI ≥7) which occurred mostly along the NE Japan Arc. He is currently the director of the Research Center for Hazard Mitigation in Volcanic Islands and Urban Areas at TMU specializing in the tephra studies of the northern portion of the Izu-Bonin Arc. He is also the President of the Japan Association for Quaternary Research (2021-2023), and he was the President of International Focus Group on Tephrochronology and Volcanology (INTAV) under INQUA (2015-2019).
Professor David Lowe, Advisor Emeritus (Executive Member)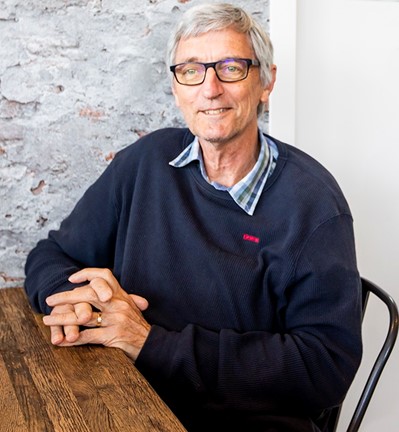 Professor David Lowe is a tephrochronologist and pedologist based at the University of Waikato, New Zealand (NZ), where he has been teaching and researching for >40 years. Three austral-summer jobs were important in his early development: (i) synthesising benzene in the fledgling Waikato Radiocarbon Dating Laboratory (1975-76); (ii) mapping volcanic-ash-derived soils for a regional soil survey in the Waikato region (1977-78); and (iii) sledging and mapping in the Britannia Range, Antarctica (1978-79).
Currently, David is leading a project examining seismically-liquefied tephra layers in lake sediments in the Hamilton lowlands as a new way of determining earthquake history. He has co-authored a book, "The Soils of Aotearoa NZ" (Springer, 2021), and is working on a book on tephrochronology (with Prof Nick Pearce). David's contributions have been recognised with three fellowships including from the Royal Society of NZ, several life memberships, and various awards from the NZ Society of Soil Science, the Geoscience Society of NZ, and Soil Science Australia. He represented NZ on the International Council of INQUA 2007–2019, and was an office holder of the international tephra studies group for 16 years (1991–1995, 2007–2019).